Visa Purchase Alerts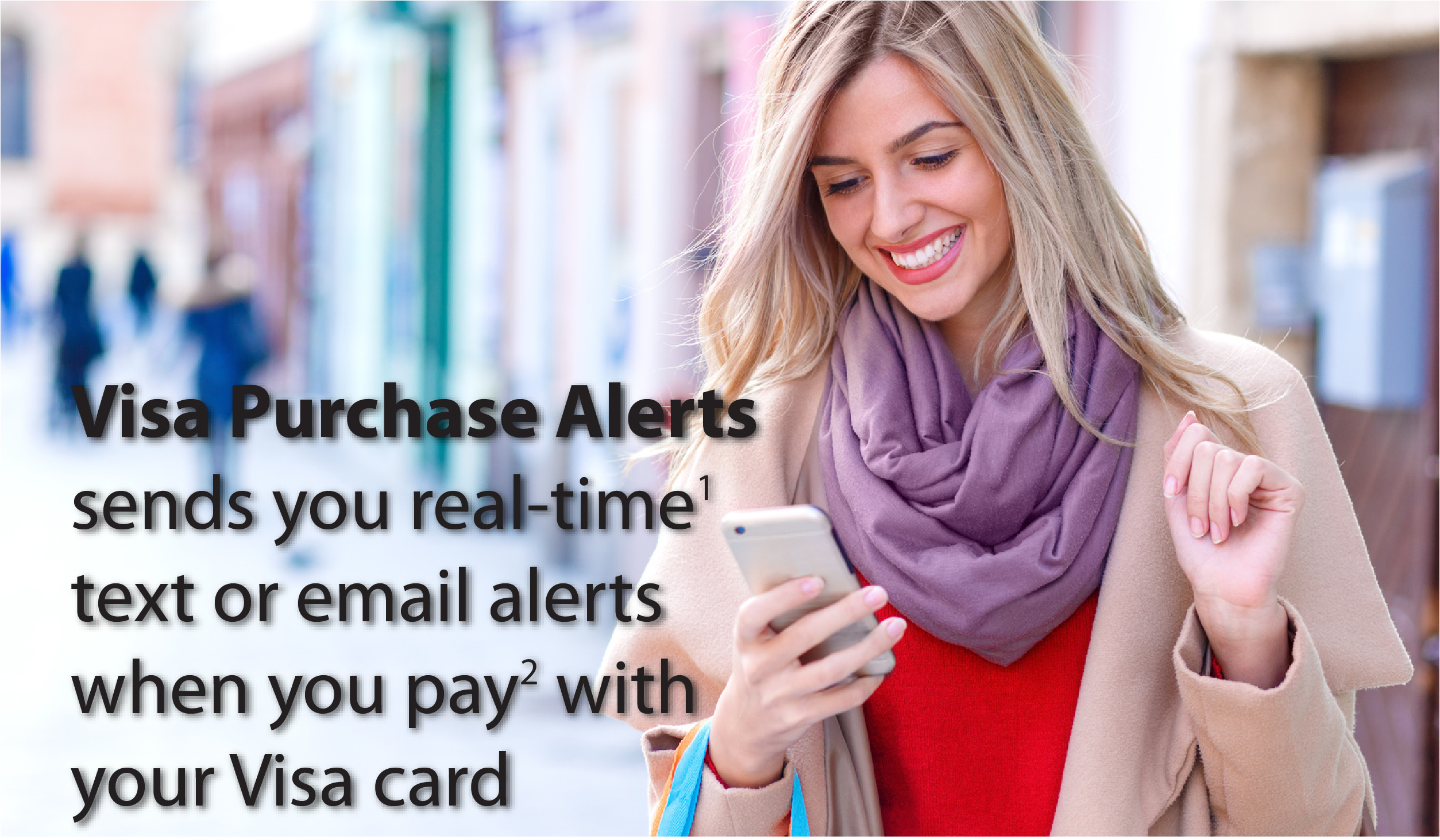 Why is this important?
Visa Purchase Alerts can keep your account secure by empowering you to catch fraud.
Just 3 easy steps to get started:
Check to make sure your card is eligible3 (check your eligibility).
Register your mobile device and email to recieve Visa Purchase Alerts.
Choose the notification triggers that match your needs. You'll get real-time1 text or email alerts based on your selected criteria.
Let's work together to keep your account secure.



1 Actual time to receive a transaction alert is dependent on wireless service and coverage within area.
2 A qualified transaction is any transaction routed through Visa.
3 Visa Purchase Alerts may not be available in all areas. Account activity qualifying for Visa Purchase Alerts may vary by issuer.