CU in the community
SCCU Gives Back
Soo Co-op Credit Union Adopts a highway
Soo Co-op Credit Union recently adopted a two-mile stretch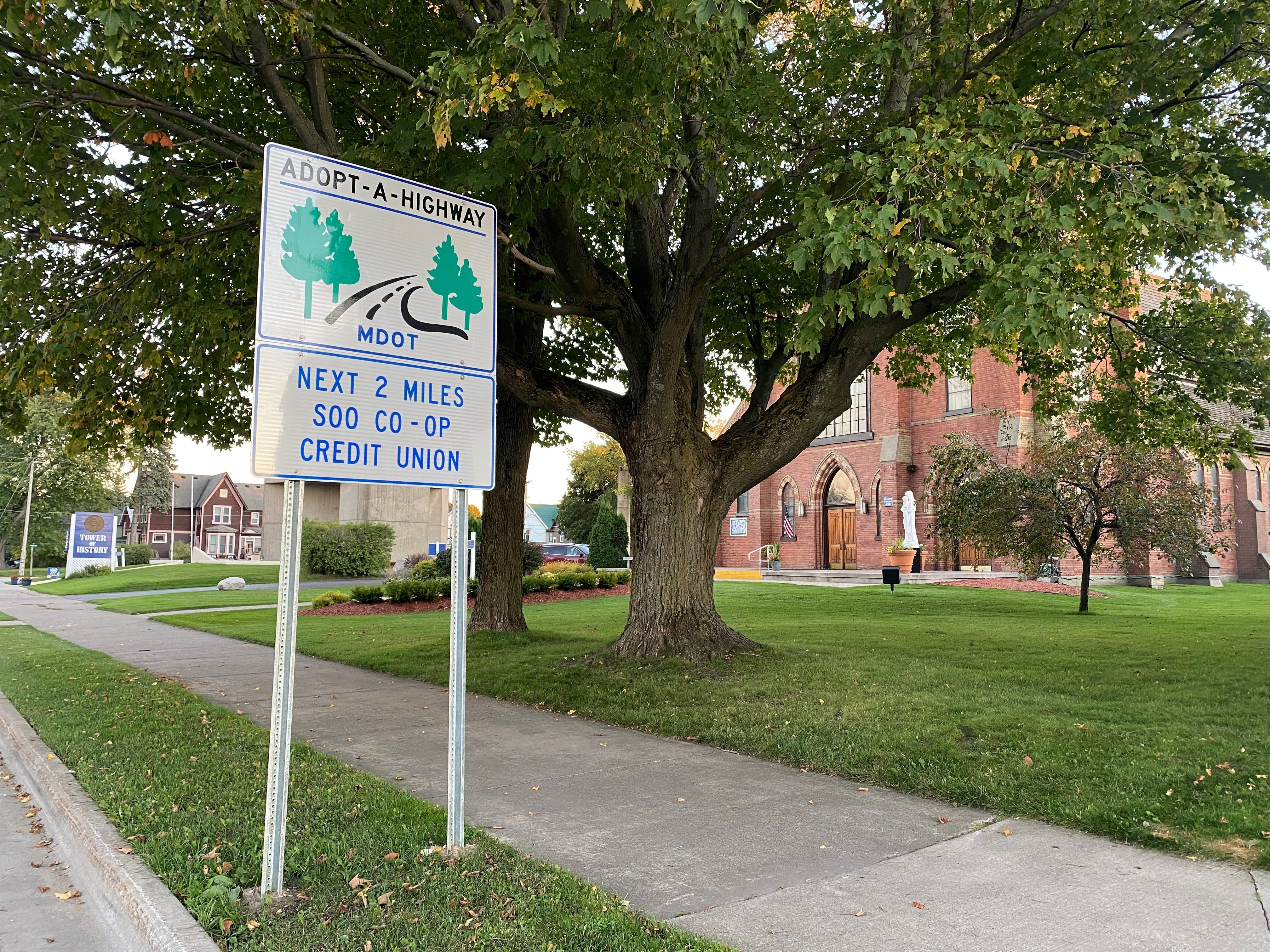 of road in downtown Sault Ste Marie through the Adopt-A-Highway program. Adopt-A-Highway is a Michigan Department of Transportation (MDOT) program designed to help keep the state's highway roadsides clean and attractive. Our team volunteers in the spring, summer, and fall to help keep our roadsides litter-free. We love being a part of keeping our community clean!
---
Soo Co-op Credit Union Awards College Scholarships
Soo Co-op Credit Union (SCCU) awarded four college scholarships to help student member-owners meet higher education goals through the Nick Gerrish Scholarship Program.
SCCU began establishing the Nick Gerrish Scholarship over 30 years ago as a benefit to member-owners attaining a post-secondary education. For the 2021 awards, scholarship applicants were asked to write a brief essay describing future career goals and how scholarship funds would help meet those objectives. "We are honored to offer scholarships to a set of individuals whose achievements show great potential for leadership in SCCU member-owner communities," said Lynda Ellis, President/CEO of SCCU.
The three recipients of $2,500 scholarships are Bonnie Li, Margaret Knecht, and Katja Wilhelms. The Bay Mills Community College Scholarship is awarded each year to an SCCU member-owner that attends Bay Mills Community College. A scholarship in the amount of $1,500 was awarded to Alicia Bugg.
More than $244,000 has been awarded to credit union members since 1986 through the Nick Gerrish Scholarship Program.
---
Sccu pledge to soo theatre project, exterior restoration campaign
Soo Co-op Credit union has committed to supporting the Soo Theatre Restoration Project with a $5,000 donation. The funds will support the project to help revitalize the historic building. The project started in 2003 and has gained momentum this past year.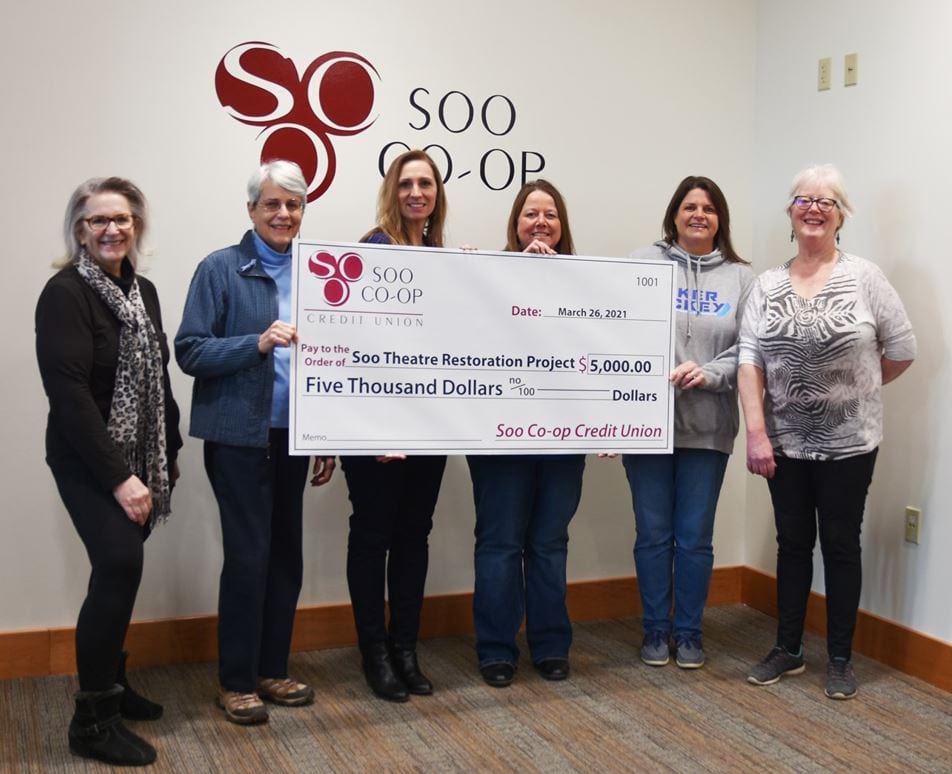 The building was built in 1930, given the age, the building is in much need of improvements. The restoration will return the building to its original beauty, with some modern enhancements. Marquee restoration, increased energy efficiency, improved ADA access, and increased overall safety are on the list for this project.
Pictured from left to right are Soo Theatre Board Member Susan Camp, Soo Theatre Executive Director Colleen Arbic, Credit Union COO Melissa McClendon, Credit Union CFO Joy Hill, Credit Union CEO Lynda Ellis, and Soo Theatre Board Chair Nancy Speer Kirkpatrick.